Ames Layne!!
Everything HAPPY! Happy Gameday! Happy Beach Day! HAPPY EVERY DAY! AmesLayne is a collection I design to enhance... well, everything! You can find all sorts of things, from exciting gameday essentials to fun travel bags, beach totes, hats, sequin jackets, and who knows what else is around the corner. Every item is thoughtfully designed with YOU in mind.
When I started Tru Colors Gameday in 2007, it was to elevate the typical bookstore "jersey" spirit wear for women to feel they could be stylish, fun, and feminine. I essentially pioneered what is now known as "Gameday" wear for women. The TC niche was cool, preppy spirit wear made in TEXAS.

AmesLayne is a natural progression that pretty much puts the exclamation mark of fun on everything you do!
HOW IT ALL STARTED
I thrive on meeting new people and living life to its fullest. I also have a passion for creating... as early as Jr High, I would come up with an idea, and my mother could sew it. It was incredible picking out fabrics and patterns, then coming home from school each day to see how far she had progressed and getting it to the next stage. From Prom and Homecoming to Cotillion and graduation parties, if I could get my hands on those pieces now, I would wear them!
Fast-forward to today, Tru Colors Gameday has been featured on Dallas NBC 5, New Orleans WGNO ABC 26, New Orleans Fox 8, Times Picayune Cover Feature and Living Section, St Charles Avenue Magazine, Jacksonville Luxury Living Magazine, Texas Monthly, Gene & Julie Morning Show, The Today Show with Hoda and Jenna, & Houston KPRC2 Houston Life: "HL Obsessions"
KEEPIN' IT HAPPY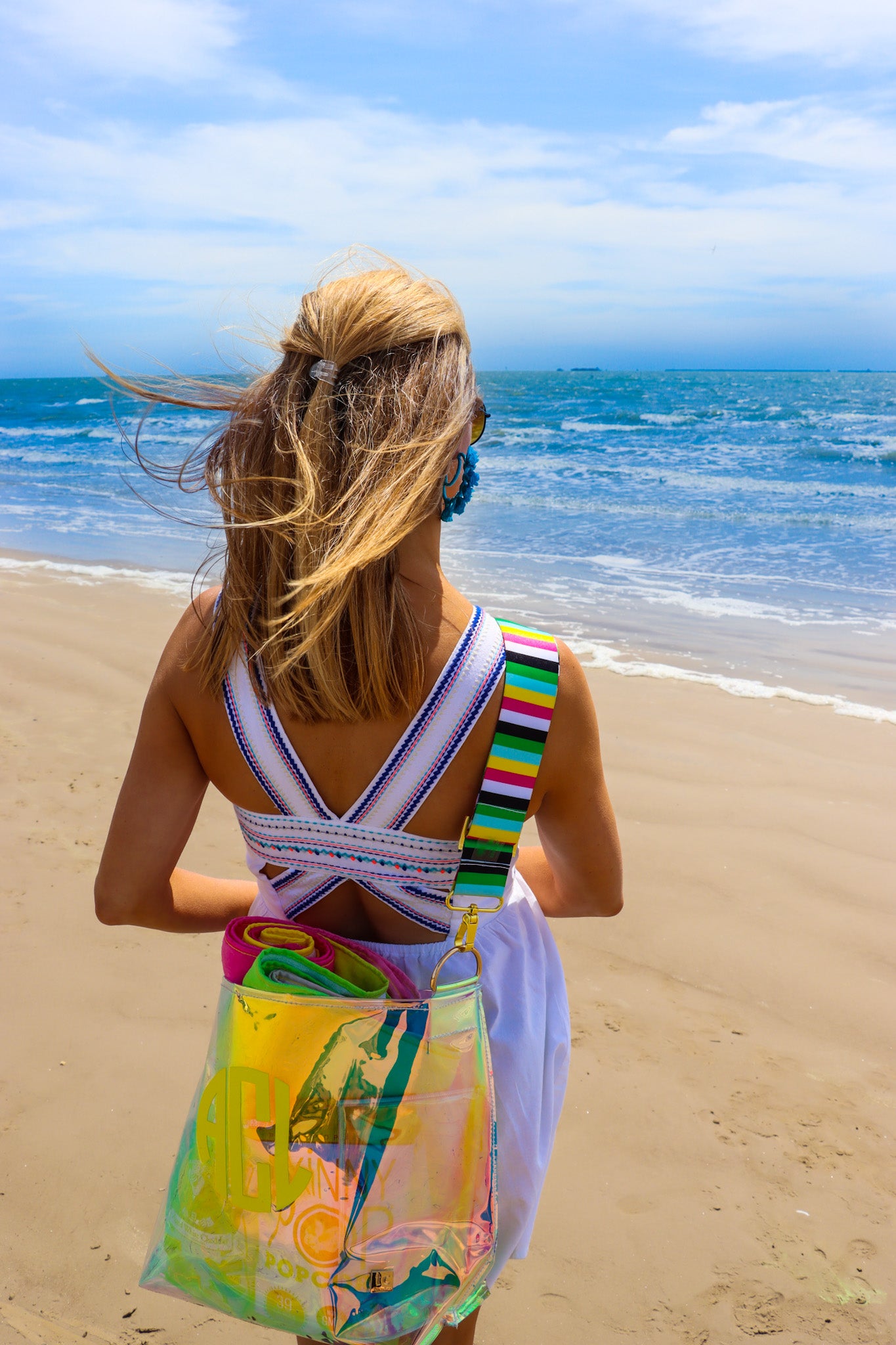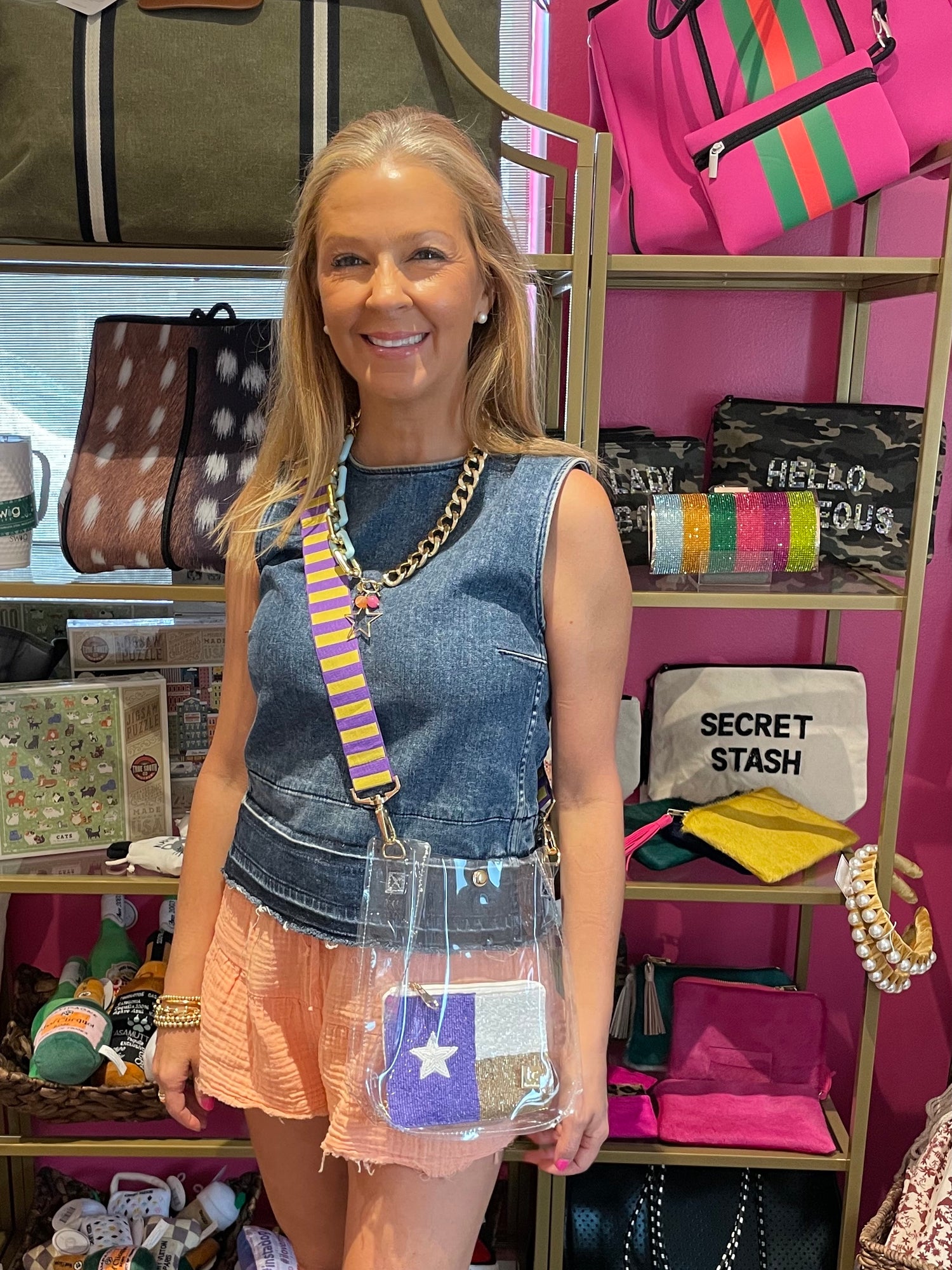 Pop Ups

Always having fun at these Pop Ups where I get to meet such wonderful people!

Keepin' It Real

Who had an air brush shirt like this?! Lovin' it knotted back to cutoffs…. sequin spirit glove, why not, right?!

It's a Party!

After one Pop Up, as much as I wanted to keep it, I just couldn't fit this beautiful logo balloon in my car!

Southern Livin'

I'm a Louisiana girl living in Houston. I've lived all my life in the South. A-Town, BR, Big-D, NOLA, and now thrilled to make HTX home!